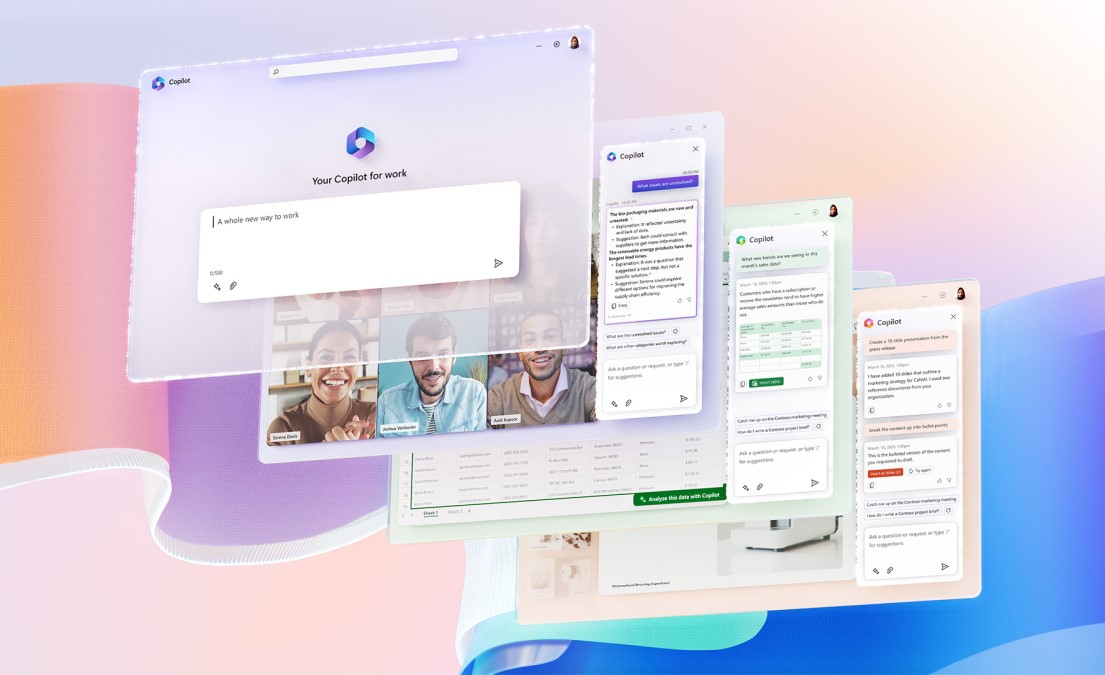 Microsoft Copilot, Your Everyday AI Companion
As technology enters a new AI driven era, our understanding of the benefits and ability to utilise AI to streamline workloads is fundamentally changing the relationship many have with technology. Microsoft have recently given a release date for a comprehensive set of features to help users navigate tasks using an AI powered 'copilot' which responds to natural language within Microsoft's most used products, including Microsoft 365, Bing and Edge.
Copilot became available to users as of September 26th, for Windows 11 users, and later this Autumn for Bing, Edge & Microsoft 365 users. See below for details on these updates:
Incorporating over 150 new features into the Windows 11 experience, the update brings new AI powered experiences to apps like Paint, Photos, Clipchamp and more. This will grant users the power to use AI to complete tasks that previously were time consuming and burdensome with the click of a button. This feature is free to commercial customers.
Bing will add support for the latest DALL.E 3 model from OpenAI and deliver more personalized answers based on your search history, a new AI-powered shopping experience, and updates to Bing Chat Enterprise, making it more mobile and visual. Bing Chat Enterprise is available as a standalone for $5 per user per month and is included in Microsoft 365 E3 and Microsoft 365 E5 licenses.
Microsoft 365 Copilot integrates your 365 experience with the power of an AI assistant, Microsoft 365 Chat. This AI assistant is able to respond to complex prompts and using its access to your entire data stores of Emails, meeting logs, Teams chats, SharePoint documents and everything else in your 365 environment and the web it aims to make using everyday requirements within applications like Office and Teams more efficient and less taxing on the user. For those concerned about the security of their data, Microsoft's commitment to responsible AI means that all data processing happens inside of your Microsoft 365 tenant while remaining secure, private and compliant. Microsoft 365 Copilot will be generally available for enterprise customers on November 1st 2023, along with Microsoft 365 Chat for $30 per user per month.
Microsoft are also releasing a new brand of Surface devices that bring all these AI experiences to life for you, and they are available for pre-order already.
Continue reading for further details about Microsoft 365 Copilot.
Please click here if you'd like to get in touch with us about how Kirk ISS can help you utilize AI.
Microsoft Copilot saves time, boosts efficiency...

Microsoft 365 Copilot will become available on November 1st 2023 to all Enterprise users. This includes Microsoft 365 Chat.
As a Microsoft partnered MSP, utilizing the Microsoft technology stack to it's full potential is always one of our primary aims to help our users. Microsoft 365 Chat, formerly called Business Chat, has had rapid advancement and investment from Microsoft to improve the capabilities and responsiveness of their AI product. Using this new tool, Microsoft aspire to remove some of the toil, reclaim time spent at work and assist users in bringing peak efficiency into their core applications. Microsoft 365 Copilot uses it's access to your data to gain a solid comprehension of your role, your requirements, priorities and organization. It will find and use information that may have been mislaid or forgotten and integrate fully with your Microsoft 365 experience to help run the apps you use every day.
Currently this is only available to preview customers but very soon, this will be accessible whenever you see the Copilot icon and are signed in with your work account. If you are an Enterprise customer, call your Microsoft representative to purchase Microsoft 365 Copilot beginning November 1st.

Microsoft Copilot in Word
Reshape the way you use Word to increase creativity and efficiency.
Ask Copilot to provide a concise overview of any given document to share as a recap or to facilitate a quick understanding of the content.
Ask Copilot to "rewrite" anything from single lines to whole paragraphs, then scroll through a series of alternatives to see what you prefer. You can also adjust the tone of the AI to make it more neutral, casual, or professional to help meet your requirements if you don't get what you need first time round.
Refine prompts by asking Copilot to assist in ways such as "make answer more concise" or "combine the data on the start and finish dates for this project". Copilot can automatically generate tables and graphs to help you visually depict your data.

Microsoft Copilot in Excel
Analyse and interrogate data with the assistance of your powerful new AI assistant.
Copilot will help you analyse, format and present your data in new and interesting ways to help you gain insight into trends. Highlight key data, perform 'what if?' scenarios and interrogate your data using simple prompts to gain further understanding.
Introduce Python language into Excel using Copilot to enable anyone to analyze and visualize data like a data analyst. You can now use Copilot to access advanced analytics and create powerful, professional visualizations, generate forecasts and save time sorting through data with Python in Excel
Microsoft Copilot in Outlook
Copilot in Outlook works with you in your inbox and messages so that you can spend less time on email triage and more time on communicating—better, faster, and more easily. 
Summarise lengthy, convoluted email threads with multiple people to understand not only what has been said, but the different viewpoints of each person and the open questions that have yet to be answered.
Respond to an existing email with a simple prompt or turn quick notes into crisp, professional messages—pulling from other emails or content that you already have access to from across Microsoft 365.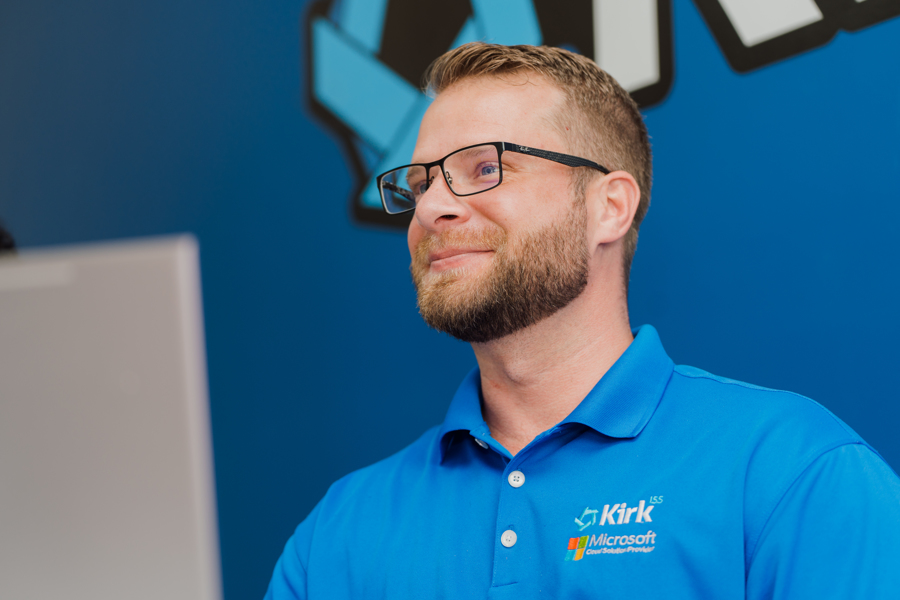 Book a free Copilot test run
Want to make the most of the powerful AI tools offered by Microsoft? Our team of Microsoft Certified Professionals can show you how to improve productivity, streamline processes and boost collaboration using Copilot. Get to know more about our Microsoft practice or feel free to get in touch and one of our experts will be happy to help.