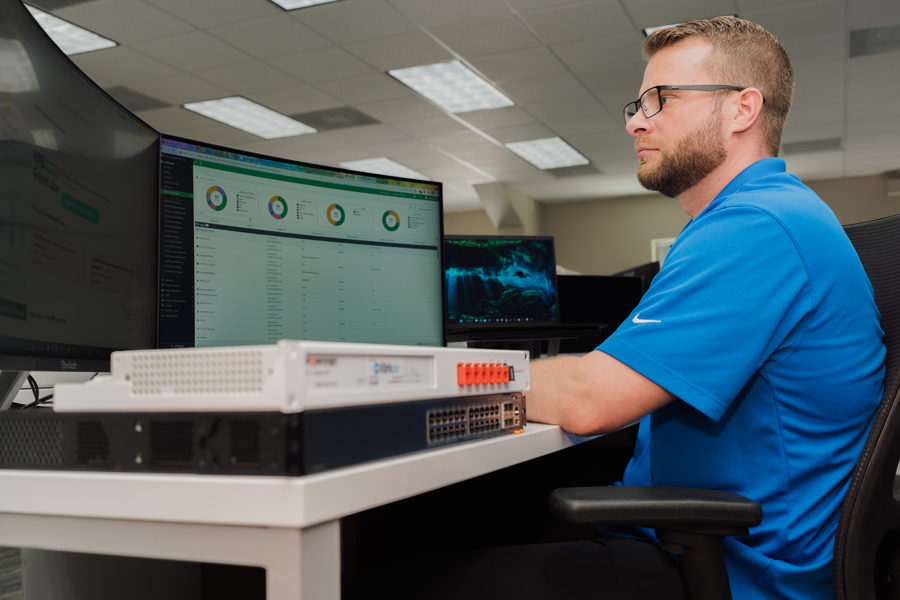 Our cyber security solutions assess your cyber security maturity to safeguard against the latest cyber threats. Certified cyber security experts develop threat mitigation strategies and work side-by-side with your team to implement them.
The result? A stronger security posture through proactive threat intelligence tailored to your business.
Cyber Security that Stops Bad Actors in their Tracks
Network Security Assessment
What's on your network? Find out with a comprehensive review of your cyber security posture.  
End-User Cyber Security Training
Empower your employees by teaching threat identification and response processes.
Threat Monitoring & Prevention
Get the 24/7 protection your business needs without costly infrastructure or time-consuming management. 
Security Hardware & Software
Whether you need a firewall appliance or AI-powered threat detection, you can trust us to be a knowledgeable partner for your company.
Featured Solution: Managed Detection & Response
Businesses of all sizes need dependable security against the latest cyber threats, but not all businesses have the resources and expertise to make it happen. Our fully-managed Threat Detection and Response  service monitors your environment 24/7, providing the protection you need, without costly infrastructure or time-consuming management.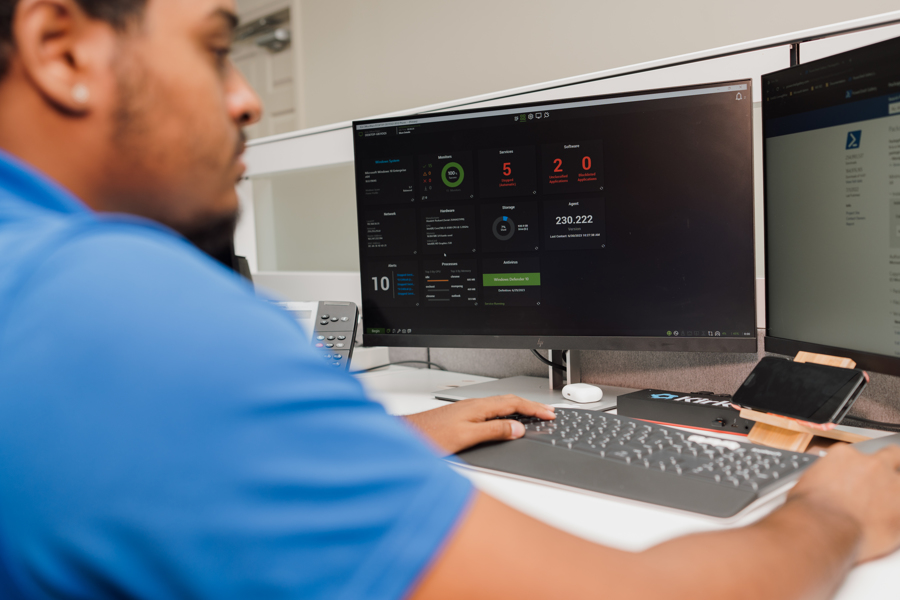 Why Kirk ISS for Cyber Security?
We close cyber security gaps fast.
Using the latest technology, threat intelligence and methodology, we proactively uncover security vulnerabilities and remediate them before they are exploited.
No pre-packaged solutions.
We take your individual needs into account. Whether you have industry-specific compliance challenges or a unique operational model, we take everything into account.
Trained cyber security experts.
Our team is certified in some of the most powerful cybersecurity technologies on the planet. You can count on our team to keep you protected from ever-evolving threats.
Transparent costs with no surprises.
We offer a range of fixed fee services that provides your business with world-class cyber security protection at a predictable cost.
Learn how we've helped businesses protect themselves.
A local financial services firm needed to simplify their security operations. We gave them a single pane of glass solution to monitor endpoints, securing systems and satisfying local compliance regulations.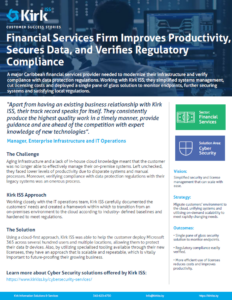 Cyber security doesn't need to be costly or confusing.
Contact us today to get protected.