The threat landscape doesn't stop changing.
You need protection that keeps up.
Businesses of all sizes need dependable protection against the latest cyber threats, but not all businesses have the resources or expertise to make it happen. Fully-managed detection and response delivers proactive cyber security without costly infrastructure or time-consuming management.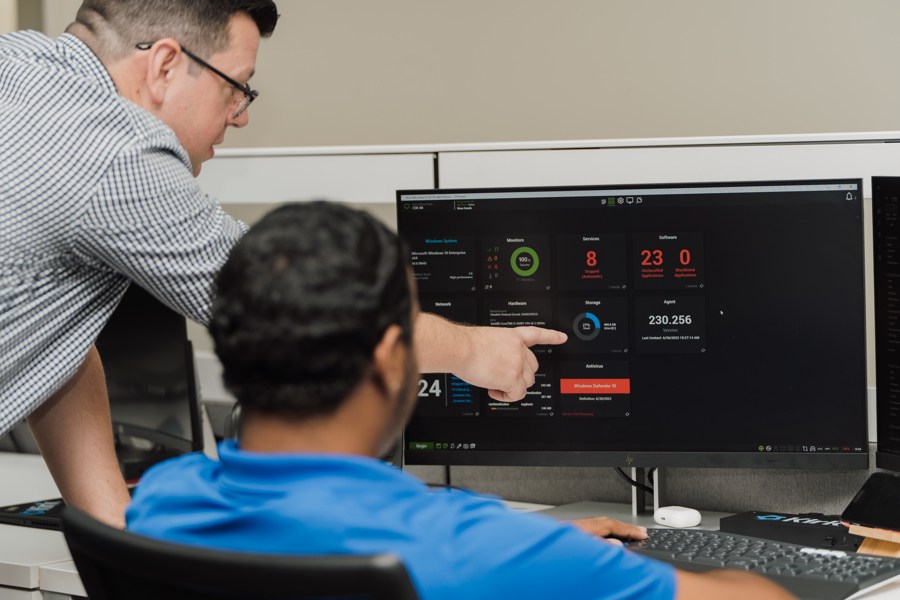 Managed Detection and Response Addresses Your Most Critical Cybersecurity Challenges
If you can't see it, you can't protect it. Our MDR solution scans your environment to identify vulnerable assets and close (and lock) any doors open to attackers.  
Don't rely solely on automated tools. They can miss digital risks like system misconfigurations and corporate credential exposure. We'll catch them. 
With an ever-growing volume and complexity of threats, it can be hard to keep up. Our team of cybersecurity experts separate false alarms from legitimate threats.
Cyber security skills aren't just hard to come by, they're costly. Our MDR solution offers dedicated resources to monitor threats and dissect them and come up with a fix. World Class Cyber Security Today
Predictable Costs Tomorrow
Recruiting, training and onboarding cyber security staff can be time consuming and costly. That's why we offer a turn-key solution for monitoring and protecting your environment. What's more, our solution is tech agnostic and cost effective, letting you get on with business while trained cyber security experts keep your data safe.
The average time to detect a cybersecurity incident is 206 days.
See how MDR resolved a phishing attempt in just 34 minutes.

Powered by a Leader in Security Operations
Our MDR solution is powered by Arctic Wolf, a leader in security operations. Trained cyber security experts monitor for, investigate and triage threat alerts to separate false positives from true threats.
Threats are identified, contained and remediated in minutes before they can spread across your network and cause broader damage, providing much-needed expertise and peace of mind.
See Managed Detection and Response in action.
Get in touch to schedule a free demo.